Liberty Center One is a regional IT delivery solutions company focused on data protection and high availability environments. Liberty operates three hardened data centers in Royal Oak, MI, Cincinnati, OH and Carrollton, TX, providing colocation solutions, pubic and private cloud environments, disaster recovery resources and remote desktops as a service.
We strive to help our customers achieve their business goals and to ensure that their data and applications are safe, secure and available.
Customer service is critical to our success. We work collaboratively with our customers to help design engagements that deliver exactly what they need. Our knowledgeable engineering staff has taken heroic measures to assist customers such as restoring databases and an entire computing infrastructure of a municipality as a result of a ransomware attack, making a 100TB storage array available within 24 hours to help a customer with an oversubscribed SAN and migrating a cloud environment between regions to improve latency at the edge.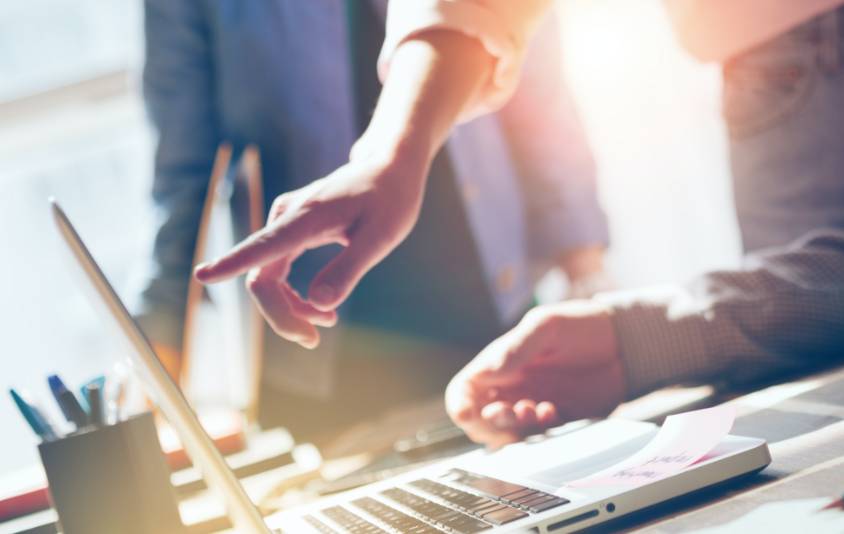 Our humble origins date back to 2007 when we transformed an abandoned "old technology" light manufacturing facility into a new, technologically advanced data center, providing new services and employment to support the new economy in South-Eastern Michigan.
Liberty Center One purchases the Liberty Specialty Tool facility in Royal Oak and begins demolition for the data center remodel.
US Signal and AT&T complete fiber builds.
Liberty Center One lights its first 3,700 sq. ft. data room floor on April 1, 2008.
Liberty initiates build-out of second 4,000 sq. ft data room. Makes structural improvements to accommodate added equipment weight.
Liberty deploys an EMC Avamar grid to provide off-site data protection for colocation customers.
Liberty installs utility-grade power monitoring for all individual customer circuits.
Liberty Center One completes its first SOC2 examination.
Liberty finishes the first phase of Data Room B build-out and opens space for 80 additional racks.
Comcast builds their first fiber connection to Liberty Center One.
Comlink (Everstream) completes ambitious fiber build with three diverse entries at Liberty Center One.
Level (3) completes fiber build to Liberty Center One.
Liberty completes phase 2 of the Data Room B build-out, adding two new Eaton UPS, switchgear, PDUs, transfer switch, and structural improvements resulting in active space for over 300 racks.
XO Communications (Verizon) lights dark fiber connection to Liberty Center One.
Liberty installs its third 750 kW Kohler generator.
Liberty upgrades network infrastructure to a mesh of edge and core Juniper routers with 10g ISP links on a 40g network backbone.
Liberty acquires Cincinnati-based Zimcom, a data protection, and availability cloud provider.
One Cloud Services integrates cloud platforms between Detroit, Cincinnati and Dallas data centers.
New cloud automation platform based on OpenStack launched in the Detroit data center.
Upgraded one of Liberty's four UPS to a new Eaton 9760 with zero downtime.
One Cloud Services extends OpenStack platform to Cincinnati and Dallas data centers.
Liberty deploys Noction's Intelligent Routing Platform.
Introduced all-flash storage for production cloud engagements.
Carrier services expanded to include Cogent, 123.net and Crown Castle.
Introduction of All-Flash Capacity Storage for Disaster Recovery plans.
Upgraded original Liebert System 3 Computer Room Air Conditioners to all new Liberty DSEs.
Implemented Advanced DDoS protection in partnership with AT&T.
Upgraded all switch gear and generator controls to next generation OS.
Expanded carrier services to include Verizon and WOW.
Acquired Enterprise Hosting in Atlanta, GA.
Data Protection
All cloud instances come with 14 days of backup standard.


All Flash-Encrypted Storage Standard
All production volumes take advantage of flash storage with encryption at rest, at no extra cost.
Intelligent Routing
Liberty's traffic is routed to its destination using advanced software designed to cut latency and reduce packet loss.


State of the Art Cloud Automation
Top-tier storage and software-defined networking in a single interface allowing deployment times of five minutes.
Geographic Diversity
Featuring data centers that are located in three distinct regions of the country: the Great Lakes, the Midwest, and the Southeast regions.
We are certified and data compliant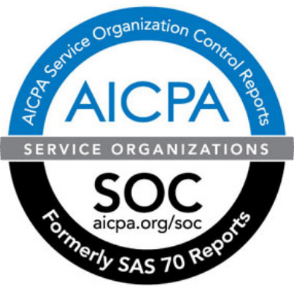 Aligned with policies from the American Institute of Certified Public Accountants (AICPA) for enterprise-level data centers, our SSAE 16 facility is certified annually to ensure compliance.
As a trusted IT partner, Liberty Center One understands the importance of internal controls and process management. We design and review our processes and procedures to align with the policies set up by the American Institute of Certified Public Accountants (AICPA) for enterprise-level data centers.
Plante & Moran, the nation's 13th largest certified public accounting and business advisory firm, conducts an annual audit on the presence and effectiveness of Liberty's controls and processes. The standards used for the audit are contained in AICPA's SSAE 16 — Statement on Standards for Attestation Engagements which replaced SAS 70 in 2010.
The framework of Liberty's audit is known as a SOC 2 report which focuses on controls related to security, availability, processing integrity, confidentiality, and privacy.
Plante & Moran's Type II audit verifies that Liberty's use of its controls is effective in delivering services to our customers. By using an independent audit to conduct a Type II examination, customers are assured that Liberty has both designed controls that are effective, and that these controls are used. Over 150 policy and procedural items are examined, and we obtain evidence to verify that we do what our policies say.
Liberty makes copies of its full auditor's report available to customers for use in their internal and external compliance programs. Many customers use these reports to demonstrate their compliance to the SSAE16 standards, reducing their costs of conducting their own audits or supplementing their larger compliance and audit initiatives.