Get the rackspace you need with the right configuration for your business
At Liberty Center One, we work closely with each customer to meet each unique rack and space requirement. Do you have a self-contained HP data center rack or EMC storage rack? We provide a BYOR (Bring Your Own Rack) option or a caged space customized to your exact requirements.
We take pride in working with customers and providing them with a high level of service. Work with Liberty, and we'll go the extra mile to make sure your experience is always enterprise-class, minus the huge expenses.
All racks come complete with combination locks (matching combinations for front and back and multiple cabinets) and come in three standard forms:
Quarter rack: 10u private enclosure, requires 1u PDUs
Half rack: 20u private enclosure, requires 1u PDUs
Full rack: 42u private enclosure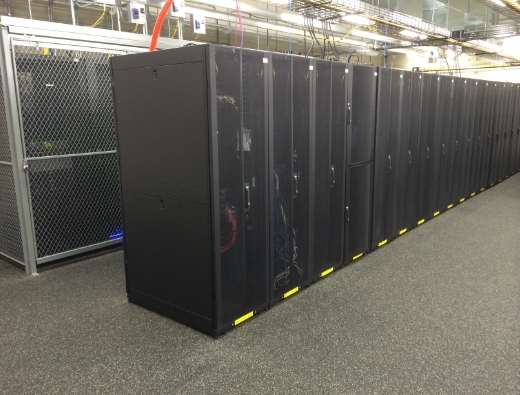 Some features of our full racks include:
Meets all enclosure requirements to comply with PCI DSS (Payment Card Industry Data Security Standard)
Quick and convenient adjustments for front and rear sets of equipment mounting rails (adjust in 1/4′′ increments)
Tool-less accessory mounting rails include slots for quick installation of PDUs and vertical cable managers
Providing a power delivery system customized to your needs
One of the most critical items Liberty Center One focuses on is getting your power delivery right. We work with customers every day to evaluate the delivery type and circuit size that works for them. Liberty's power delivery system relies on Starline Track Busway, a simple and versatile solution for supplying the exact power to each rack with quick plug-and-play installation that allows us to get a rack up and running in less than 30 minutes.
At Liberty, we look at every power distribution individually and make sure you have the right breaker size, plugs, and receptacles for your equipment. Available power choices for your circuits include 120 V, 208 V, and 208 V three-phase, while standard circuit sizes are 20 A and 30 A. Larger breaker sizes are also available depending on your requirements.
The Starline Track Busway system provides many benefits for our customers including:
Quick installation without running wire or conduit
No risk of damage from metal shavings from conduit installation
Each circuit is easily traceable without risking mislabeling in a central breaker box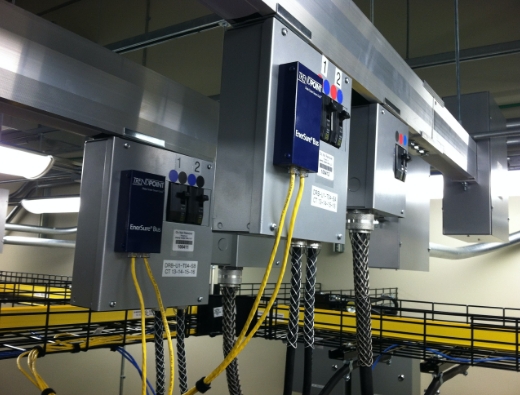 Every engagement with Liberty comes with:
Dig Deeper Into Our Colocation Services: